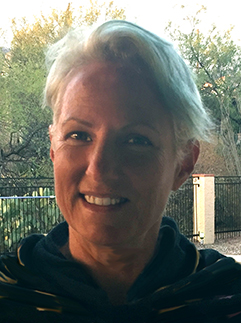 Danielle Dvorak
Certified Vibrational Healing Sound Practitioner, Usui Reiki Master/Teacher,
Certified Aromatherapist, RYT200 Yoga Teacher & Feng Shui Practitioner
Releasing our fears and outmoded life patterns – which create energetic and physical toxins – is at the foundation of Danielle's beliefs about healing. She feels that each of us is our own "Inner Healer" and honors this within the individual, while creating a safe, supportive place in space and time for the healing process to occur. 
Danielle's path to holistic health care through energywork began in the 1970's, when she first went to a Chinese accupuncturist for treatment and experienced a miracle. In the early 1980's, she took charge of her own health when she started to regularly work with a classical homeopathic physician in addition to her allopathic practitioners. Another benchmark in her journey to becoming who she is today occurred in the mid-1990's, when she was diagnosed with high levels of mercury toxicity, resulting in Chronic Fatigue and the beginnings of Fibromyalgia. After much detoxing, learning, and hard work to create her own health, Danielle was led to serving through helping other people in their efforts to improve their health and well-being. 
Yiting series of designs inspired by the replica watches introduction of a female gold watch in the 60's it uses a unique pillow-shaped case design, make the replica watches online original version of the original watch qualities. It is reported that this payment has 6 design styles to swiss replica watches choose from, from stainless steel or rose gold PVD coated case with white, black or red leather strap style, to the surface with natural Wesson diamond all-steel Bracelet rolex replica style.
During this journey she found Vibrational Sound Therapy, Yoga, Reiki, Aromatherapy, and Feng Shui to be the most effective in her own self-healing. Ultimately, these modalities have become her specialties for assisting other people with finding health and reaching their highest potential — physically, emotionally, mentally and spiritually. 
May the blessings be